Hostal Trainera
Hostal Trainera is a traditional family hostel in the center of Esterri d'Àneu, in the Àneu Valley in the Pyrenees of Lleida. It is the ideal accommodation for your excursions to the mountains, and to enjoy outdoor sports in areas such as the National Park of Aigüestortes and Lake Sant Maurici or the Natural Park of Alt Pirieu.
Hostal Trainera has a restaurant with delicious traditional food and also offers special menus for athletes: exactly what you need to prepare before your departure or to recover once you return in the afternoon. The gym, the spa, and the spaces for bike-keepers and ski-guards complete the Hostal Trainera's offer for nature and sport lovers.
Stay at the best price in Hostal Trainera's rooms!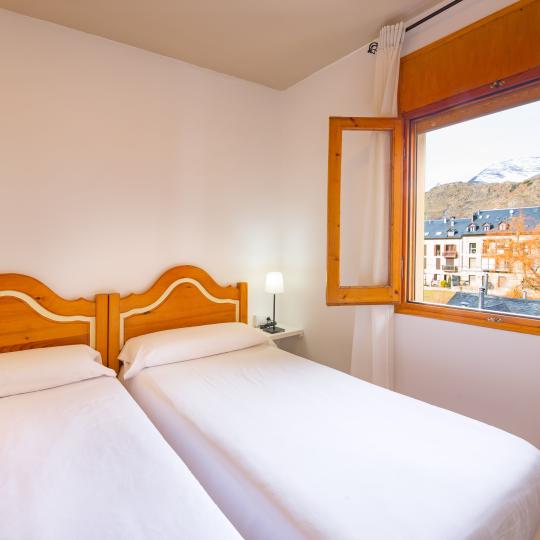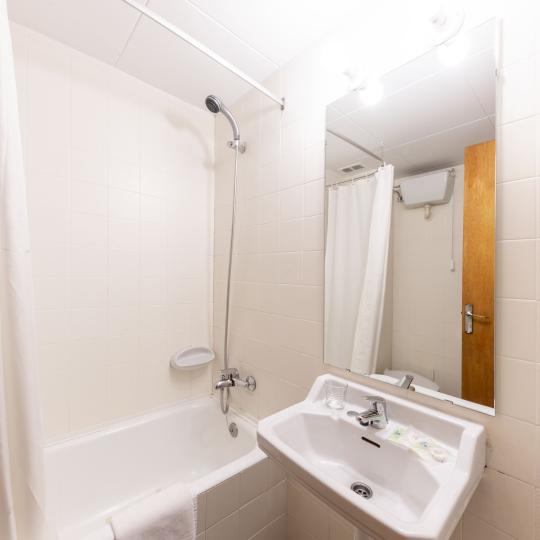 Location: Esterri d'Àneu, in the Western Catalan Pyrenees
Hostal Trainera is located in the charming town of Esterri d'Àneu, in the middle of the Pyrenees. A short distance away is the Aigüestortes National Park and Sant Maurici Lake, as well as the Alt Pirineu Natural Park.
The Àneu Valley is home to picturesque medieval villages with valuable monuments and historical Romanesque ensembles. In addition, it is ideal for exploring nature through hiking or mountain sports, and enjoying the ski slopes of Tavascan, Espot, Baqueira-Beret or Portainé.