Family activities in Esterri d'Àneu
Hotel Apartaments Trainera, located in the center of the Àneu Valley, is ideal for family vacations. It offers excursions in the Aigüestortes National Park, adventure sports and skiing in nearby resorts. With services for children and Cultural Tourism certification, it provides comfort and fun. A complete refuge to explore the Pyrenees together.
Esterri d'Àneu for families
Esterri d'Àneu is a town certified as a Cultural Tourism Destination by the Catalan Tourism Agency.
This means that you have all the essential services very close, so you don't have to suffer being far from home: health and emergency services (doctor's office, emergency medical service, pharmacy and firefighters), cultural services (Ecomuseu, Library), sports (sports pavilion and courts, swimming pools, tennis court and soccer field), tourism (information office), social and religious, and recreational and children's.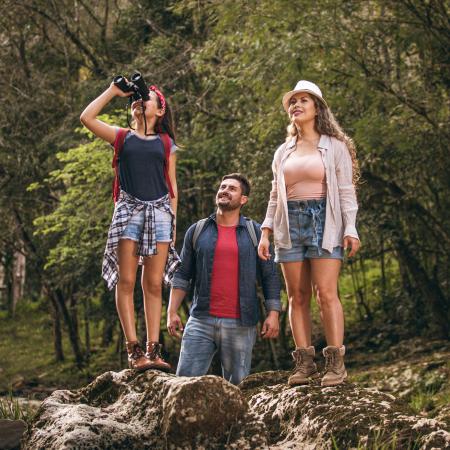 Activities for children in the Pyrenees
Discovering nature with your children in the Aigüestortes i Sant Maurici National Park, trekking in the Alt Pirineu Natural Park, practicing adventure sports in the white waters of the Noguera Pallaresa river or canoeing through the calm waters of Lago de la Guingueta.
In winter, practice skiing in one of the 4 ski resorts near Hotel Apartaments Trainera: Baqueira-Beret (15 min), Espot (15 min), Portainé (45 min) and Tavascan (45 min).